About Chantal
Keynote speaker, facilitator, chair, trainer, coach, project leader, opinion maker, columnist, moderator, innovator, influencer and program manager.
About
Chantal Suissa-Runne is passionate, enthusiastic and creative. Public speaker, networker, team player and only satisfied when she feels she has given 100% to an assignment or project. Think big without losing sight of the details. As befits a practical idealist. As a bridge builder, she believes in the power of diversity for any organization.
"The shortest distance between two people is a smile"
With great pleasure she has initiated and led many innovative projects in the public and private sector. In addition, she has also earned her spurs as chairperson and moderator, in various media and as editor-in-chief. All this, when possible, preferably deployed with humor and perspective. The subjects that make her heart beat faster are identity and core values, cultural and philosophical diversity and conflict transformation. Keywords are compassion and human dignity.
Projects
Projecten hebben verschillende thema's: identiteit, diversiteit, kernwaarden, verbinding, preventie van radicalisering, samenleving en religie/levensovertuiging, burgerschap, sociale en maatschappelijke rechtvaardigheid. Haar opdrachtgevers zijn de overheid, het onderwijs, de media, de culturele en de private sector.
Projects have different themes: identity, diversity, core values, connecting, prevention of radicalization, society and religion / beliefs, citizenship, social  justice. Her clients range from government, education, media, the arts and the private sector.
RoutsLaeven
Chantal is often referred to as "the connector" by her network. In all her projects and programs, besides connection, communication and conflict resolution. Strategic change processes play an important role. There is always talk of emotions, expectations, various interests and views. In every position you bring yourself along.
She guides people and teams so that they use their strongest qualities with impact and success and are aware of their personal pitfalls. This way, while maintaining the relationship, you stand for your principles and you learn to serve multiple interests in a creative way.
This natural click with the RoutsLaeven agency led to a partnership in 2018. Chantal is an Associate Partner at RoutsLaeven, and works with the Harvard method for principled negotiation for for compassionate and successful collaboration and negotiation. They do this in the public domain as well as in the private sector. In the public domain, the emphasis is on issues such as safety, sustainability, care and democratic processes. For more information see the website. Read more about 'Collaboration in the Public Domain' here.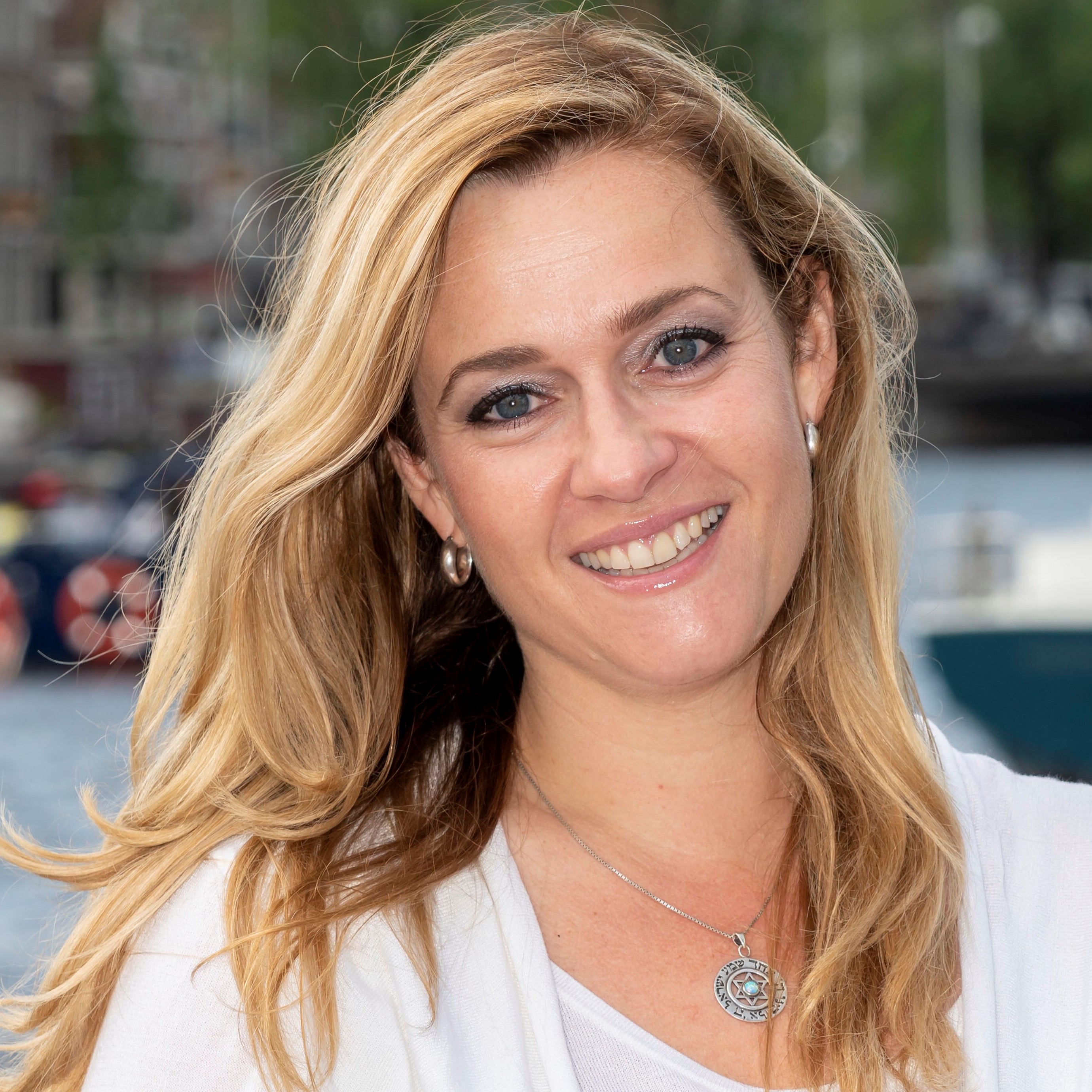 Effective nuance (Effectief nuanceren)
As project leader of "Rule of Law in the Classroom" the competence training "Effective Nuance" developed to reduce the inability to act out of fear amongst teachers. Learning to discuss discrimination and current events and how to deal with outrageous comments. All this without effecting the relationship with the student.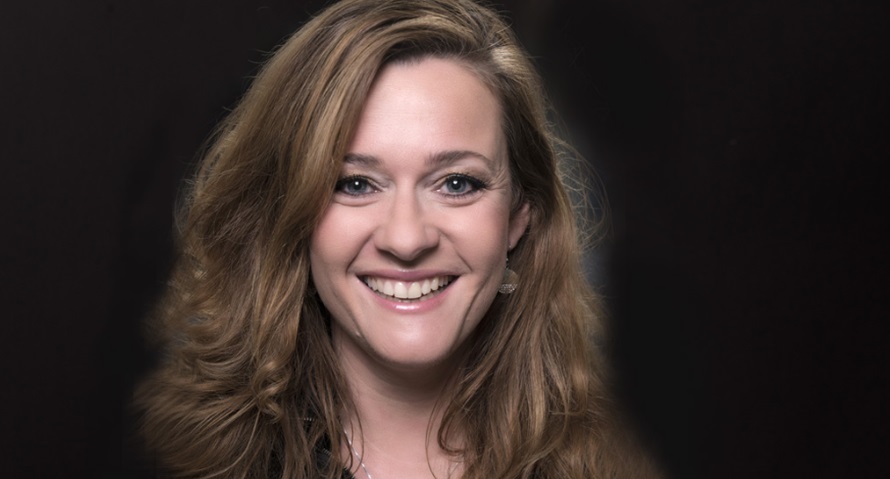 Project 180Amsterdammers in collaboration with Ahmed Larouz on about the richness of the diversity of Amsterdam. Online and offline. The result of the official conversations with the mayor of Amssterdam that had arisen after the last Gaza war. www.180amsterdammers.nl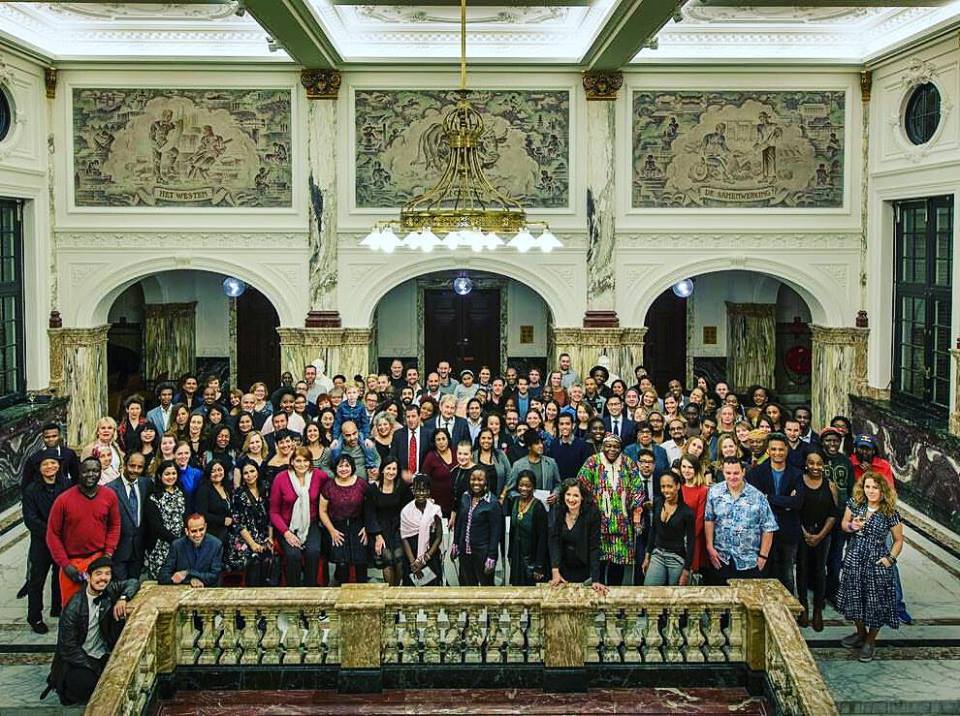 Get to Know Your Neighbors (Leer je buren kennen)
The project "Get to Know Your Neighbors" was developed in part by me and aimed at combating prejudices in general and anti-Semitism in particular. It allows young people with a very diverse background from all over Amsterdam to get to know the Jewish community in an accessible and interactive way. This project has reached 13,000 students so far and is still growing. It takes place in three cities. Nowadays students from teacher training programs are also trained. The project recently won the prestigious Brouwer Prize of 100,000 euros and previously the CIDI respect award, the prize for the best youth project from the Church and World Foundation and the Nettie van Zwanenberg prize.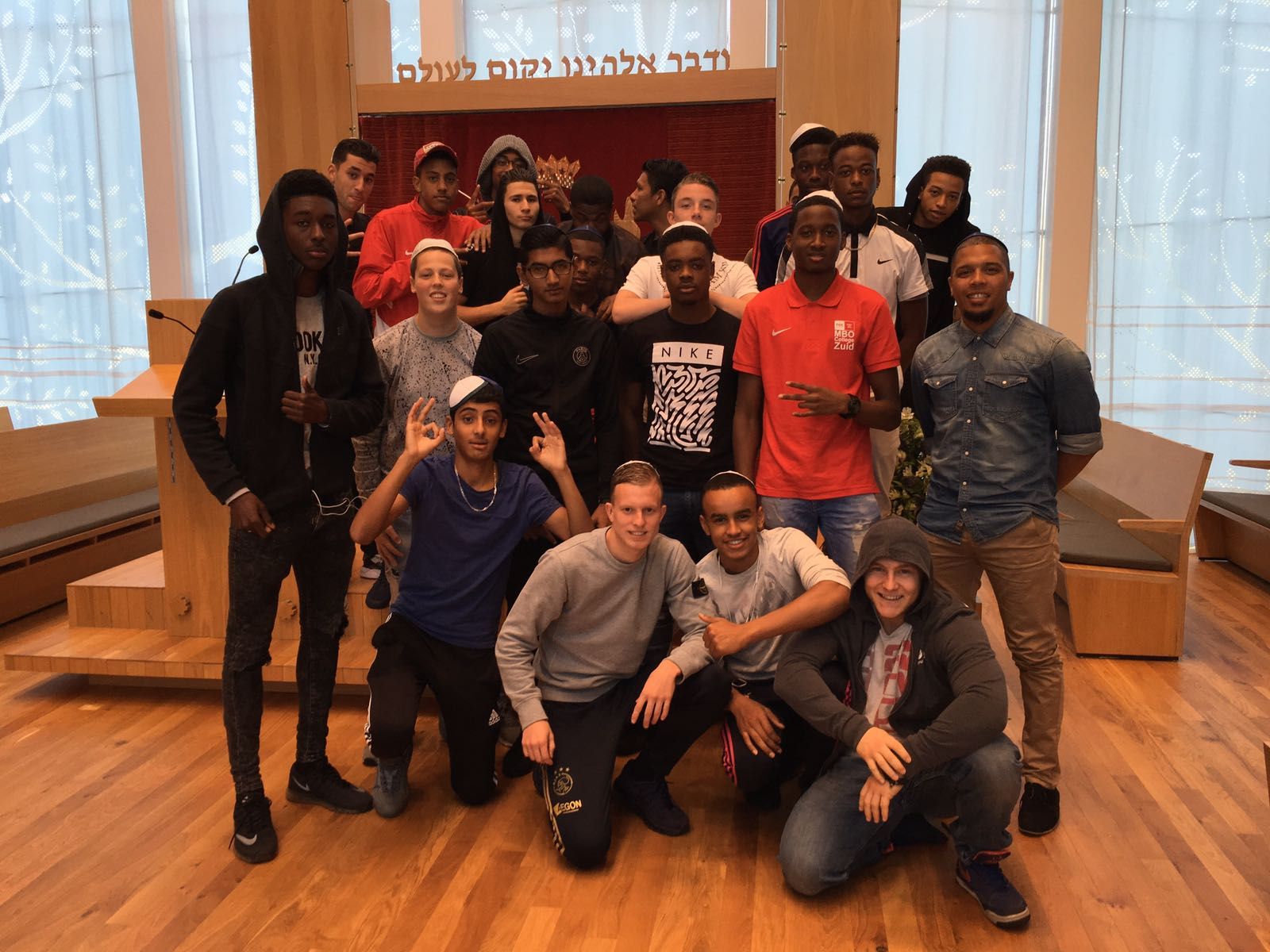 Ministry of Social Affairs and Employment
Advising senior policy advisers on exclusion and discrimination in general, and Islamophobia and anti-Semitism in particular. Participation in Round Table Anti-Semitism and Islamophobia to advise and inform former ministers Asscher and Bussemaker. Focussing on role models and education. Advice to bring both tables together has been adopted, and all Jewish-Islamic initiatives have been identified.
Setting up the Ridderzaaldialogue on behalf of former Minister Asscher, a large interfaith meeting in the Ridderzaal in the presence of ministers. Responsible for a large part of the implementation with regards to recruiting and managing young, diverse preachers (former ministers: Deputy Prime Minister Asscher, Prime Minister Rutte and Minister Opstelten).